Deprecated: mysql_connect(): The mysql extension is deprecated and will be removed in the future: use mysqli or PDO instead in /home1/sparky/public_html/shrinkingtheplanet.com/php/connectw.php on line 7

Deprecated: mysql_connect(): The mysql extension is deprecated and will be removed in the future: use mysqli or PDO instead in /home1/sparky/public_html/shrinkingtheplanet.com/php/connectwl.php on line 1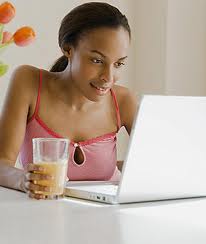 Deprecated
: mysql_connect(): The mysql extension is deprecated and will be removed in the future: use mysqli or PDO instead in
/home1/sparky/public_html/shrinkingtheplanet.com/diet-supplements-forum-discussions.php
on line
78
Lose Weight With 200 mg of LTheanine Daily.
Where do I find this supplement Dr Oz recommended for weight loss?
2012-06-20 posted by: lose42
| | |
| --- | --- |
| kris | Re: Lose Weight With 200 mg of LTheanine Daily. |
| 2012-08-01 12:06:40 | Stress is inevitable especially when we are trying to lose weight because losing weight puts stress on our bodies and we become irritable, cranky and are filled with anxiety. And when we are stressed we find our ourselves binge eating and grabbing the nearest junk food, sabotaging our diets. But the good news is that there are solutions to reducing stress to avoid those carb cravings that pack on the pounds, and could lead us to gaining more weight instead of losing the weight. As recommended by Dr. Oz L-Theanine helps reduce stress and anxiety. , L-Theanine has a minty flavor and is said to be tasty. It is an amino acid that naturally occurs in green tea. And what it does is increase those common neurotransmitters in our brain that will give you that more calming relaxing feeling. But it also provides mental clarity so you can still function normally; unlike a sedative your will be able to do the things you need to do throughout your day. |
Join the discussions. Please login or join us and become a member, click here to register.

FORUM PAGES 1
copyright @ shrinkingtheplanet.com - Design by ecommercebusinessdevelopment.com