Deprecated: mysql_connect(): The mysql extension is deprecated and will be removed in the future: use mysqli or PDO instead in /home1/sparky/public_html/shrinkingtheplanet.com/php/connectw.php on line 7

Deprecated: mysql_connect(): The mysql extension is deprecated and will be removed in the future: use mysqli or PDO instead in /home1/sparky/public_html/shrinkingtheplanet.com/php/connectwl.php on line 1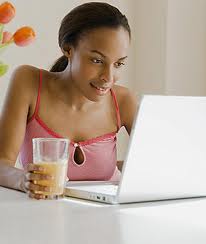 Deprecated
: mysql_connect(): The mysql extension is deprecated and will be removed in the future: use mysqli or PDO instead in
/home1/sparky/public_html/shrinkingtheplanet.com/diet-supplements-forum-discussions.php
on line
78
How to Stop Over Eating?
Help! I am hungry all the time. I need effective solutions to stop eating.
2012-03-04 posted by: saragor
| | |
| --- | --- |
| linibrown | Re: How to Stop Over Eating? |
| 2012-06-19 11:17:08 | Unfortunately 90% of us say we experience some sort of carb craving several times a month. And carb cravings can be one of the biggest barriers to losing weight. But there are solutions try changing what kind of bread you eat, because most breads today are processed and mostly contain sugar and chemical additives that are known to make us more hungry. So a great recommendation for a bread substitute is vollkornbrot bread it is a whole grain rye bread that is a whole food. This bread will not give you those blood sugar spikes that cause us to eat more. |
| | |
| --- | --- |
| betsy | Re: How to Stop Over Eating? |
| 2012-05-24 15:20:31 | Have you heard of resistant starch? This is a digestible starch found in different fruits and vegetables, but can also be found in a powder form. It can be added to many different meals and it will help you curb your appetite. |
Join the discussions. Please login or join us and become a member, click here to register.

FORUM PAGES 1
copyright @ shrinkingtheplanet.com - Design by ecommercebusinessdevelopment.com