Deprecated: mysql_connect(): The mysql extension is deprecated and will be removed in the future: use mysqli or PDO instead in /home1/sparky/public_html/shrinkingtheplanet.com/php/connectw.php on line 7

Deprecated: mysql_connect(): The mysql extension is deprecated and will be removed in the future: use mysqli or PDO instead in /home1/sparky/public_html/shrinkingtheplanet.com/php/connectwl.php on line 1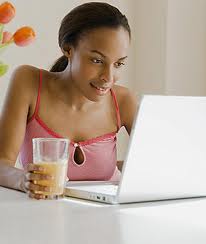 Deprecated
: mysql_connect(): The mysql extension is deprecated and will be removed in the future: use mysqli or PDO instead in
/home1/sparky/public_html/shrinkingtheplanet.com/diet-supplements-forum-discussions.php
on line
78
Losing Weight?
I need to lose 80 plus pounds!
2012-05-22 posted by: nik46
| | |
| --- | --- |
| lexi | Re: Losing Weight? |
| 2014-12-16 09:26:50 | They say safslim is a great supplement to help reduce hunger pangs. I think i am going to give it a try. |
| | |
| --- | --- |
| tara29 | Re: Losing Weight? |
| 2012-08-18 13:17:23 | What are the best supplements to reduce carb cravings? |
| | |
| --- | --- |
| tara29 | Re: Losing Weight? |
| 2012-08-18 13:08:14 | I used a weight loss goals sheet to help me manage my weight loss plan. |
| | |
| --- | --- |
| linibrown | Re: Losing Weight? |
| 2012-06-19 11:22:09 | A weight loss plan is so important to reaching your goals, without a plan you will fall into those times when you are so hungry you end up reaching for the nearest source of food that will most likely be high in fat and calories. |
hollrush
Re: Losing Weight?
2012-05-22 16:08:56

I just purchased Raspberry Ketones product today; 2/20. I heard about this product from a friend who watch the Dr. Oz show. I am already losing weigh and am down 35 pounds, but i've reached a plateau.

So here's the deal, I've had the lapband 8 months and even though I lost 25 pounds quickly at first, it's been a struggle since. Trust me when i say the lapband is not the answer to weight lose. I am in the gym everyday and i'm eating a lot healthier, it is hard work to get this weight off. In some ways I thought the lapband would make it easier, but it's just a tool nothing more, nothing less. The only thing the lapband was good for was portion control and that comes in handy.

I need to lose 30-50 pounds by July 22nd; my birthday. So I will update you and give you honest feedback so you do not waste your money. i weight 238 pounds as of 2/20. i will provide another update 1 week after starting.

Wish me luck!!!
Join the discussions. Please login or join us and become a member, click here to register.

FORUM PAGES 1
copyright @ shrinkingtheplanet.com - Design by ecommercebusinessdevelopment.com